1910 Barnwood ART Collection
These paintings you are looking at are a true piece of American History.
They are done on original barnwood reclaimed from an actual working barn located in the

foothills of the Catskill Mountains, NY.
The barn was erected around 1910-1912. It was originally a working dairy farm also housing vegetables and various livestock. In 2013, Mother Nature finally took her toll. A heavy snow had fallen and the roof could no longer support the massive load. The old barn had collapsed. The wood you see in front of you was taken directly from that barn allowing the history of this great old barn to live on.

As you look at these paintings one remarkable fact must be thought about. Around the time this old barn was constructed mills were not nearly as sophisticated as they are today. Usually a tree would need to be full grown or at least near maturity before it would be taken to be milled. With that thought in mind just imagine how old this tree is from its days as a young sapling. It truly may have taken root more then 200-250 years ago, possibly much older as some trees have tremendous life-spans. This wood may possibly be older then our country itself.
A remarkable thought!
---
Great consideration and respect is taken with each painting and creation concerning these remarkable pieces. Much thought is given to preserve the integrity of each piece which is truly part of our American Heritage. All of the hand pounded nails that you find in these creations are from the 1910 Barn. Rich in history, the slow aging of the timber hardening and transforming it into a work of art by Mother Nature herself. Best of all, no two planks are the same.
The coloring and weathered aspect of the barnwood always depend on the unique location and condition, having survived the elements, absorbed nutrients, and hardened to the perfect consistency. The colors range from natural brown to a gorgeous sun-weathered silver.

---

While much of our artwork is on this marvelous Reclaimed Barnwood some of our finest pieces are on canvas and paper. We create ART using oil, acrylic, ink, pastel and colour pencil. We take great pride in offering pieces that are considered true country ART as well as offering cutting edge selections that fit in any New York City location. Contact us and let us help you create the perfect piece for you.
info@creeksideARTco.com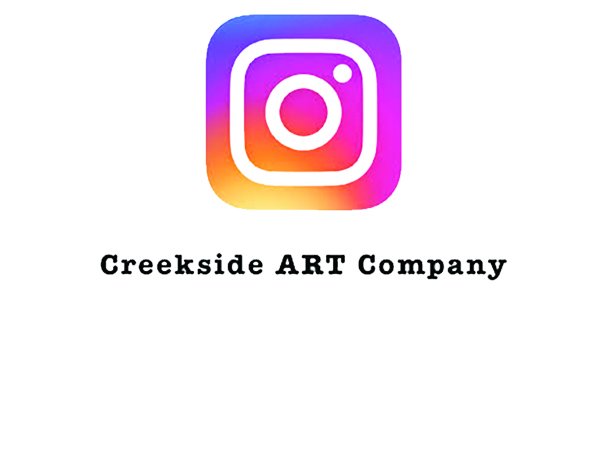 914-400-4474